Academy Enrichment Programs
All enrichment programs are included in your child's tuition. All are on site, with the exception of Peninsula Gymnastics, which is located across the street from the Academy. We offer the following programs....

Let's Play In Spanish Mission: We are committed to teaching Spanish to children through high-quality Spanish immersion programs that help them learn the language in an educational, musical, and fun way.
Welcome to Let's Play in Spanish, an award winning language immersion program, created by Susy Dorn, where children learn Spanish in a fun and exciting way. We believe in music and laughter as the most effective ways for children to learn and grow, especially when learning another language.
This program is provided every Friday morning.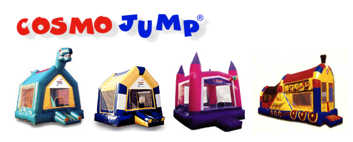 The goal of our early childhood music and movement program, aims to achieve the primary goal of:
· Tonal and Rhythm Competency. That is, given a simple phrase sung, or played on an instrument, a child is able to echo back in the correct pitches and rhythm.
In addition to musical skills, all activities in our program are geared towards developing aspects of the whole child. This approach is based on famed Harvard neurologist Howard Gardner's Multiple Intelligence Theory. The other aspects of intelligences, besides music, are:
· Verbal Intelligence: increasing your child's vocabulary, including learning musical terms in Italian (such as forte, piano, crescendo, accelerando, staccato, legatoÉ..etc.)
· Mathematical Intelligence: rhymes that include counting
· Spatial Intelligence: knowledge of position in space, focusing on words such as up, down, left, right, in between, through, in, outÉ..etc.
· Body Intelligence: gross motor skills and fine motor skills such as finger dexterity.
· Inter-personal Intelligence: communicating with peers using words, or body language such as eye contact.
Intra-personal Intelligence: self-awareness and self-confidence.
This program is offered twice a month.
About Zumba Kids Jr:
Zumba Kids classes are designed exclusively for kids to combine movement, music and community in a class for children. Classes are rockin', high energy dance parties packed with specially choreographed, kid-friendly routines and all the music kids love, like hip-hop, reggaeton, cumbia and much more! With Zumba Kids, we aim to inspire kids to express themselves through movement and play while effectively improving their overall health and well-being.
About Melody Mai:
Melody Mai, founder of Mariposa Dance, has been passionate about dance and music all her life. As a child, it taught her to love herself and to have self-confidence. As an adult, it has been her outlet to stay healthy and balanced. Understanding the different benefits that dance can bring to anyone at any phase of their life, Melody is here to share her energy and love of music and dance with our children. Learn more about Mariposa Dance at www.mariposadance.com <http://www.mariposadance.com>
This program is offered twice a month.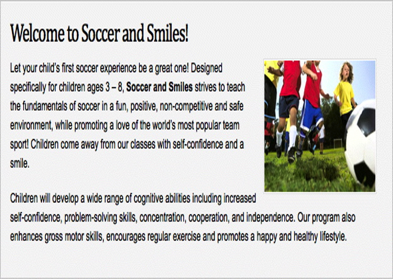 Every other Wednesday afternoon
Each class walks across the street once a month to participate in a gymnastics class. Peninsula gymnastics program consists of movement education classes designed to help your youngster develop a sense of physical fitness, coordination and self-esteem. Students learn basic gymnastics skills such as climbing, rolling, swinging, jumping and balancing while improving their listening skills and ability to follow directions.
offered once a month
Brought to the Academy once a month