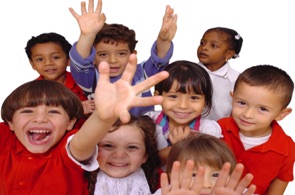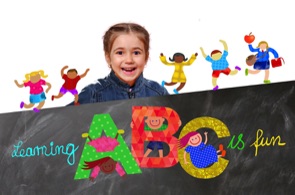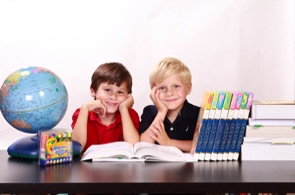 Junior Kindergarten at the Academy is geared toward children who are 4 years old. This is the Giraffe class.
This is a split class teaching children who are turning 5 years old. This is the Dinosaur Class.
The academy serves children ages Preschool through Kindergarten. We offer two Pre Kindergarten classes, a Junior Kindergarten class, a Transitional Kindergarten, and a Private School Kindergarten.
Our hands on programs are fun and stimulating, yet structured and academic. All of our classes prepare your children to enter Kindergarten (when age appropriate). Our Private School Kindergarten is also a great choice to prepare your child for first grade.
Our classes run on an academic school year, September through June. We are open during the summer, and we have a Summer Fun Program that offers arts, crafts, and special guests. Our program is open year round, daily from 7:30 am to 6 pm, with class time from 9 am to 12:45 pm. We offer both full time and part time schedules to accommodate our families' many needs.
Kindercourt offers two Pre Kindergarten classes, one Junior K, and a Tk/Kindergarten split class. Each class has at least 2 teachers, and the groups are divided by age. Our goal at Kindercourt is to offer stimulating and challenging activities in a fun and playful environment. We also want to provide a warm, safe environment for each child to grow and mature in. We hope that as your child grows, he/she will build a strong, positive self-image, and that he/she will master the readiness skills needed for Kindergarten. We hope to offer many opportunities for play and exploration because we know that this is how children learn best.
Pre Kindergarten at the Academy is gearted toward children between 3 and 4 years old. There are 2 groups - the Koalas snd the Kangaroos. Both groups offer similar curriculum.